Event Description
Sitges zombie walk is a procession of people dressed in zombie costumes who make their way around Sitges town streets in an zombie like fashion.
All are welcome, as audience, casual involvement with a splash of red or full on inventive and sometime shocking outfits.
Zoblies set off from the square below… however it sometimes changes

During Sitges International Film Festival
Normally the '1st Saturday' of 'Sitges Film Festival' every October
From 12:00 to 19:00 (midday to 7pm)
Free makeup session at Sant Sebastià Beach. Places are limited to 350 people (all tickets will be handed out at 12)
20:00 (8pm) : Zombie Walk setting off at the Miramar Building (subject to change)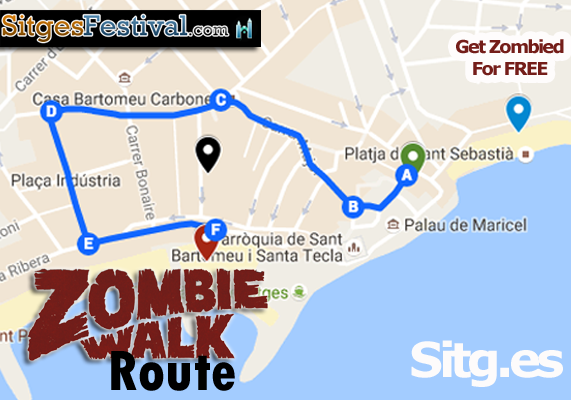 22:00 (10pm) Movie Zone (sometimes not on)
Zombie Film Marathon down at La Fragata
22:30 (10.30pm) Concert with Motorzombies at New Rickys. Concert admission: 6€. Limited capacity.
Carrer Sant Pau, 25Sitges647 74 91 54 https://www.facebook.com/rickys.sitges (check as subject to change)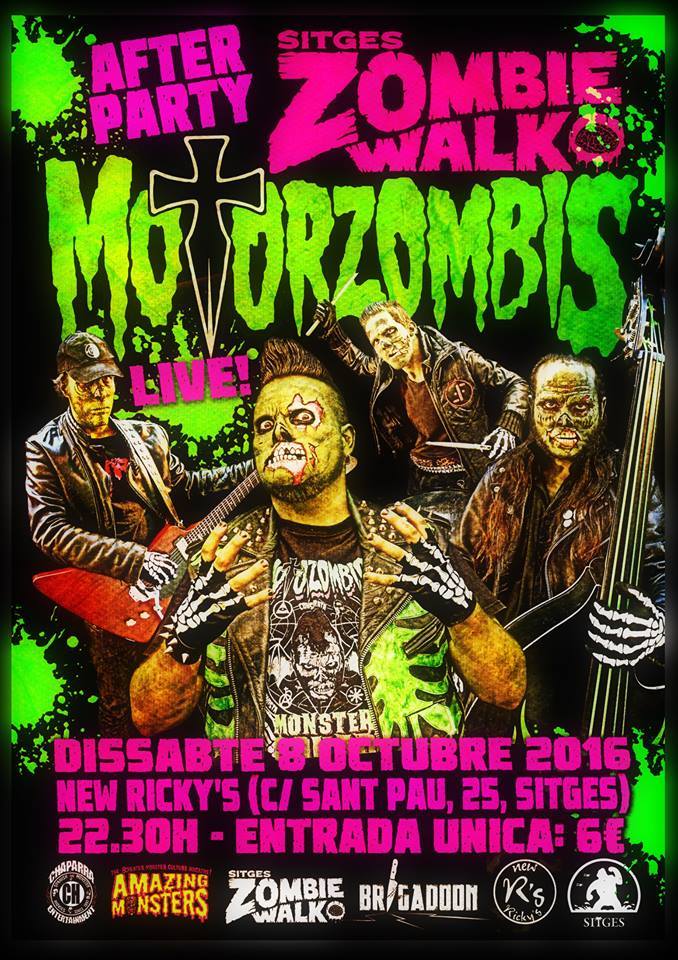 Click image to enlarge
'Zombies' collect next to the Miramar Building next to Plaça Vidal i Cuadras, square. Overlooking the Med.
Sometimes over 1000, so the crowd can be large & the walk can take a while.
ROUTE: Carrer de la Davallad, Placa de l'Ajutament, Carrer Major, Carrer de les Parellades, Carrer Marquès Montroig, then along the promenade a little (towards the Fragata square at the foot of the church) : Subject to change
(now avoiding the Gothic area, Sitges Museums & Sitges Church : Iglesia de San Bartolomé y Santa Tecla, so no good waiting there!)
Event on Sitges Events : SitgesEvents.com:
http://www.sitgesevents.com/event/sitges-zombie-walk-2016/
Organizers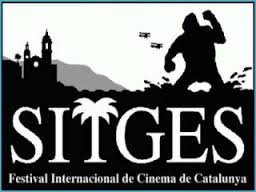 Sitges Film Festival Foundation
Sant Honorat, 32-34 08870 Sitges, Barcelona
administracio@sitgesfilmfestival.com
+34 671 552 188
info@sitgesfilmfestival.com
Event Information
administracio@sitgesfilmfestival.com
Visited 2563 times, 2 Visits today