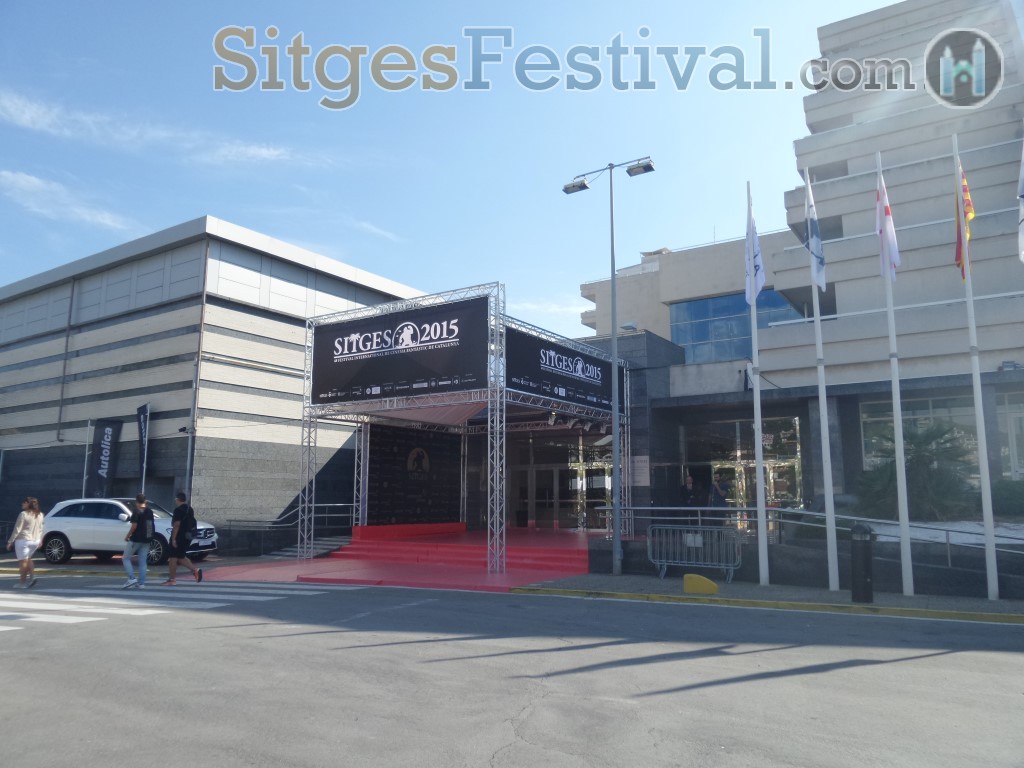 International Film Festival of Catalonia
TOP ENGLISH FILMS
TOMATOMETER

91%

Slow West (Michael Fassbender) surrealist western

Michael Fassbender, Kodi Smit-McPhee, Ben Mendelsohn

At the end of the nineteenth century, 16-year-old Jay Cavendish (Kodi Smit-McPhee) journeys across the American frontier in search of the woman he loves. He is joined by Silas (Michael Fassbender), a mysterious traveller, and hotly pursued by an outlaw along the way


TOMATOMETER

88%

Deathgasm (Lei Jason Howde) black magic

Milo Cawthorne, James Blake, Kimberley Crossman

New kid in town Brodie and bad-boy Zakk quickly bond over their mutual admiration of heavy metal. But when these two metal thrashing losers unwittingly summon malevolent forces, their dreams of stardom may just have to be put on hold.

Sitges Film Festival Photos & Videos
POSSIBLE FILMS

TOMATOMETER

71%

Valhalla Rising (2009)

Mads Mikkelsen, Maarten Stevenson, Gordon Brown

For years, the fearsome figure known only as One Eye (Mads Mikkelsen – PUSHER, FLAME & CITRON, CASINO ROYALE) has defeated everyone he's encountered, but he's treated more like an animal than a warrior. The only person he has any relationship with is the young boy who brings him food and water daily. Constantly caged and shackled, One Eye has drawn the attention of a new force now sweeping the countryside and displacing the society's leaders: Christians.–


TOMATOMETER

93%

Drive (2011)

Ryan Gosling, Carey Mulligan, Albert Brooks

Ryan Gosling stars as a Los Angeles wheelman for hire, stunt driving for movie productions by day and steering getaway vehicles for armed heists by night. Though a loner by nature, Driver can't help falling in love with his beautiful neighbor Irene (Carey Mulligan), a vulnerable young mother dragged into a dangerous underworld by the return of her ex-convict husband Standard (Oscar Isaac). After a heist intended to pay off Standard's protection money spins unpredictably out of control, Driver finds himself driving defense for the girl he loves, tailgated by a syndicate of deadly serious criminals. But when he realizes that the gangsters are after more than the bag of cash in his trunk-that they're coming straight for Irene and her son-Driver is forced to shift gears and go on offense.


TOMATOMETER

40%

Only God Forgives (2013)

Luke Evans, Yayaying, Kristin Scott-Thomas and Rowan Atkinson

Julian (Ryan Gosling), a respected figure in the criminal underworld of Bangkok, runs a Thai boxing club and smuggling ring with his brother Billy. Billy is suddenly murdered and their crime lord matriarch, Crystal (Kristin Scott Thomas) arrives from London to bring back the body. When Jenna forces Julian to settle the score with his brother's killers, Julian finds himself in the ultimate showdown.